From acute care centers to pandemic and mass casualty response, our Field Hospitals provide the mobility, durability and interoperability needed to complete the mission – anywhere, anytime
CrewZers Mobile Field Hospitals have been utilized by many emergency response teams and Event Medicine Teams around the country.  We have personalized and perfected our setups for Event Medical Planning (EMP), Disaster Relief Management Teams, Festival Event Coordinators, Government Agencies and any other groups or organizations that need Mobile Medical Tents or Temporary Field Hospitals. 
Our Field Hospitals consist of our Western Shelter Medical Tents w/ Gate Keeper Entryways, HVAC Climate Control Systems and Air Filtration.  This combination creates a fully sealed, contaminant free environment where your team can operate in a safe and professional manner.

When responding to an emergency event, time is critical.  Our Western Shelter Tent Combined with the GateKeeper System was designed to provide a rapid deployment system that would create an environment conducive to advanced medical treatment in the field.  With the addition of the Isolation Kit, the unique GateKeeper System inherently possesses the ability to be positively and negatively pressurized for medical isolation in the event of a contagious event.  Adding units to the primary structure does not compromise these isolation capabilities.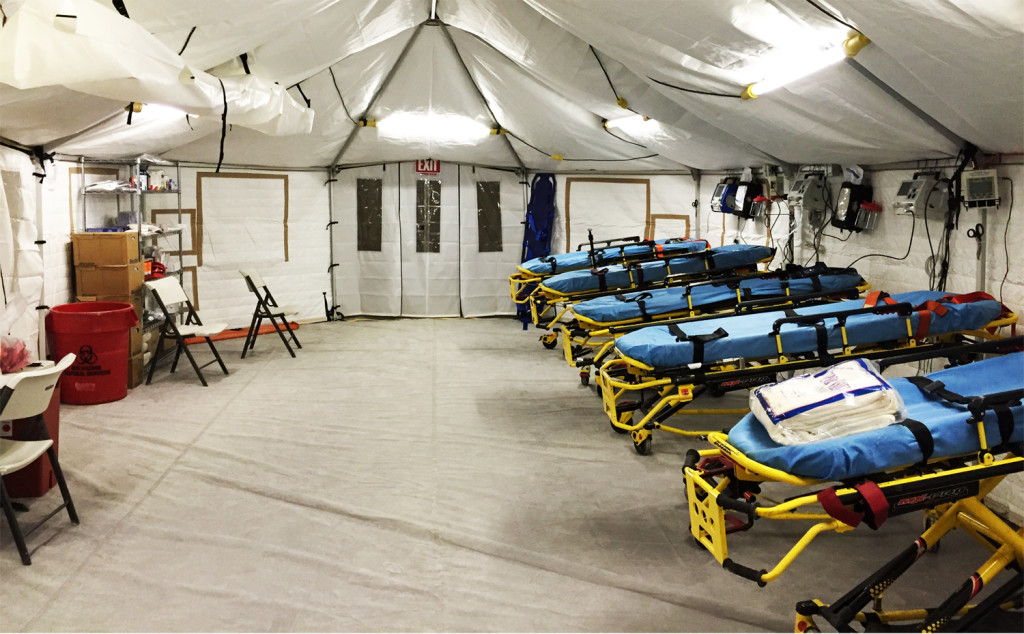 For more Information of CrewZers Mobile Field Hospitals and Medical Tents please contact your Field Representative or Dispatch at 866.665.4954