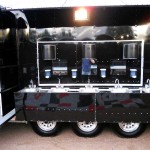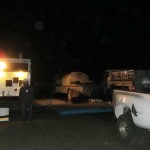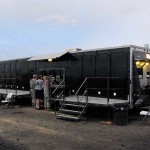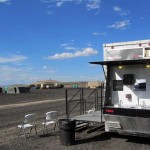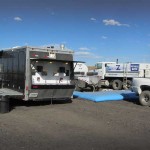 Mobile Hand Wash Stations
CrewZers mobile hand wash stations and units are ideal for large crowds, use in remote areas, and indispensable for disaster and emergency response situations.
Developed and designed to be easy-to-use and reliable, CrewZers portable sinks and mobile hand wash units play a vital role in preventing the spread of disease. It is estimated that at least 80% of all infectious diseases are transmitted through touch. Experts say that the single most important thing you can do to avoid influenza is to wash your hands. While soap may not kill viruses, thorough hand washing is known to decrease microbial counts below the "infectious threshold." Hand washing is especially important for the health of large crowds of people in close proximity to one another. (Many events provide "porta-potties" for large crowds, without offering any means to properly wash hands.) CrewZers Hand Washing Trailers/Portable Sinks provide the solution for large crowds and for remote areas lacking access to drainage or plumbing. These units are indispensable for disaster relief and emergency response situations. But they are also well adapted to support:
Food Preparation & Catering in remote locations
Wedding Receptions
Fairs & Rodeos
Sporting Events and/or Races
Campgrounds & Parks
Remote Construction Sites
Zombie Apocalypse
Any Public Event needing hand wash sanitation for large crowds or remote areas
Hand Wash Unit Features include:
On Demand, unlimited hot water
Fully stocked with non-phosphate soap & towel products
Built in potable water & grey water tanks and/or bladders
Mirrors
Lighting
Some Units equipped with emergency eye wash stations
Multiple units available:
Portable (3 basin) Field Sinks with Mirrors ("stand alone" or interconnected to form multiple units)
9 Sink Hand Wash Units
12 Sink Hand Wash Units
18 Sink Hand Wash Units
Rental options include daily, weekly and long-term (available Nationwide). Call our Office at 866.665.4954 to obtain Pricing and Availability.
"Excellent (sink) unit; Service was exceptional…"
- Mike Culbert
AZ Central West Zone
"Contractor was dependable at every request"
- Jorge L. Martinez
Southern California Incident Management Team