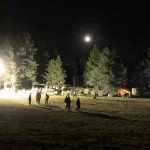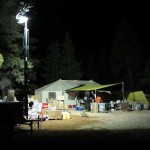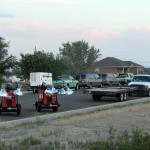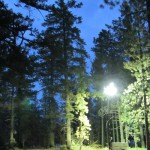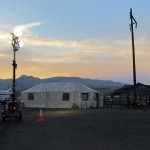 Variable Height Light Towers
CrewZers Variable Height Light Towers provide superior illumination and convenient external AC power perfect for:
Security Checkpoints
Base Camp Lighting
Military Training Exercises
Oil Fields
Construction Site Lighting
Sporting Event Lighting
Festivals & Rodeos
Campgrounds & Parks
Parking Lots
Sporting Events and Racing Venues
Any Special Event (Public or Private)
Variable Height Light Tower Features Include:
Four 1000 Watt Metal Halide Lights (fully illuminate up to 7 acres)
Variable Height Mast (up to 30' High) w/360 degree rotation
Self Contained On-Board Fuel Tank (up to 71 hours continuous run time)
Uniform Light Pattern
Capable of withstanding winds of up to 65+ MPH
Rental options include daily, weekly and long term rentals (available Nationwide). Call crewZers Office at 866.665.4954 for Pricing and Availability. Pricing is available for Package Deals involving the use of CrewZers generators in tandem with CrewZers towable Light Towers.
"Contractor was dependable at every request" - Jorge L. Martinez Southern California Incident Management Team